13 May 2017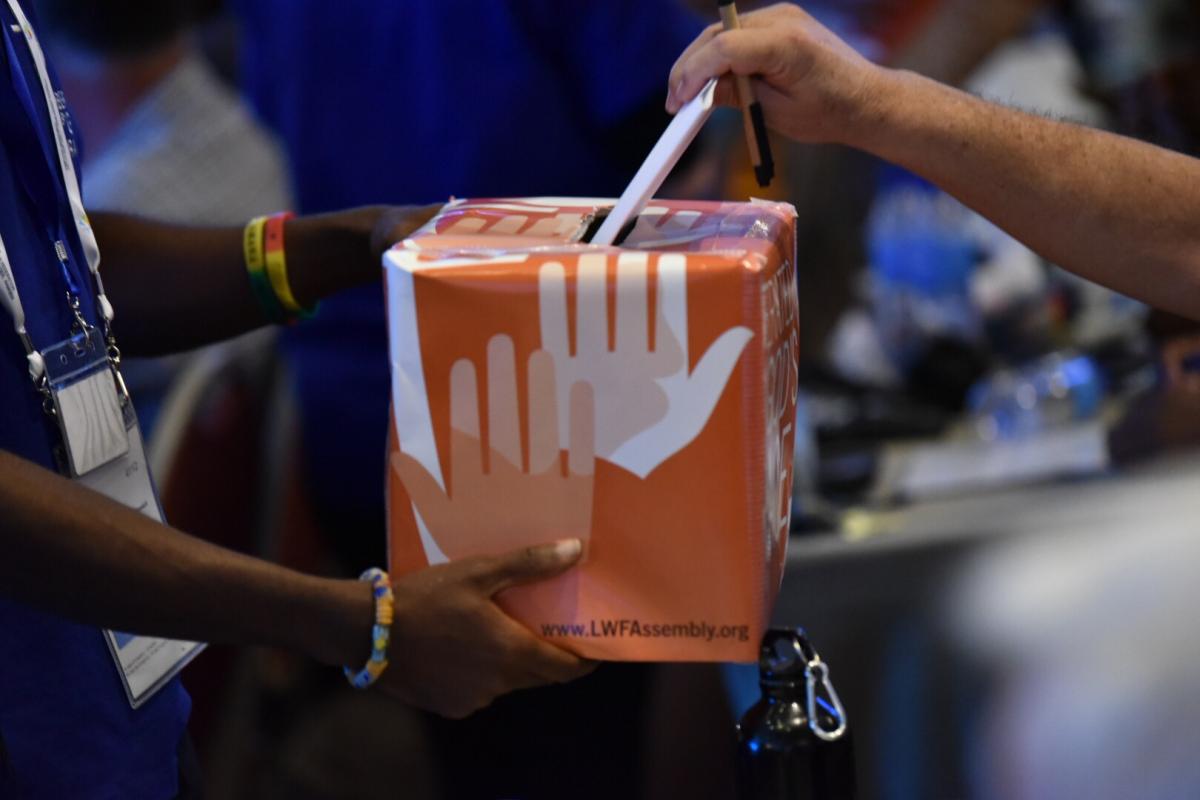 A new council to govern the LWF communion
WINDHOEK, Namibia, 13 May 2017 - The Lutheran World Federation (LWF) Twelfth Assembly today elected members of the new LWF Council, the annual governing body comprising representatives from the communion's member churches around the world.
LWF's highest decision-making body, with delegates from the communion's 145 member churches, appointed 48 Council members at its meeting in the Namibian capital Windhoek.
The nominees represent churches from the seven LWF regions. Ten each come from Africa and Asia. Central Eastern Europe is represented by five people and Central Western Europe by eight people. The Nordic countries have six representatives, and Latin America and the Caribbean has four, while North America is represented by five individuals.
Half the total number of the new Council members are women and 13 are youth delegates, in compliance with the LWF's policy of gender and generational inclusion, of 40 percent each for women and men, and 20 percent for youth at governing bodies.
LWF General Secretary Rev. Dr Martin Junge congratulated the newly elected church representatives and pointed out that "the new Council will exert governance during the exciting time that the Lutheran communion steps into the next century of Reformation."
Reflecting on the role of the Council in the years to come, Junge commented. "There is a lot of change going on." He however noted that this change is also an opportunity because "change is part of the identity of LWF member churches, who understand themselves in ongoing reformation.
The new Council will be installed at the closing worship of the Twelfth Assembly. The Council meets at least every eighteen months. It attends to supporting the strategic direction of the LWF, approves budgets, receives financial reports, among other duties described in the constitution of the LWF.
During its first meeting on 17 May, the Council will appoint the Meeting of Officers, which includes the seven regional vice-presidents. According to the LWF Constitution, the Council comprises 48 persons and the president, all elected by the assembly. Should the chairperson of the Finance Committee be elected from outside the 48 candidates, the number of Council members rises to 50.