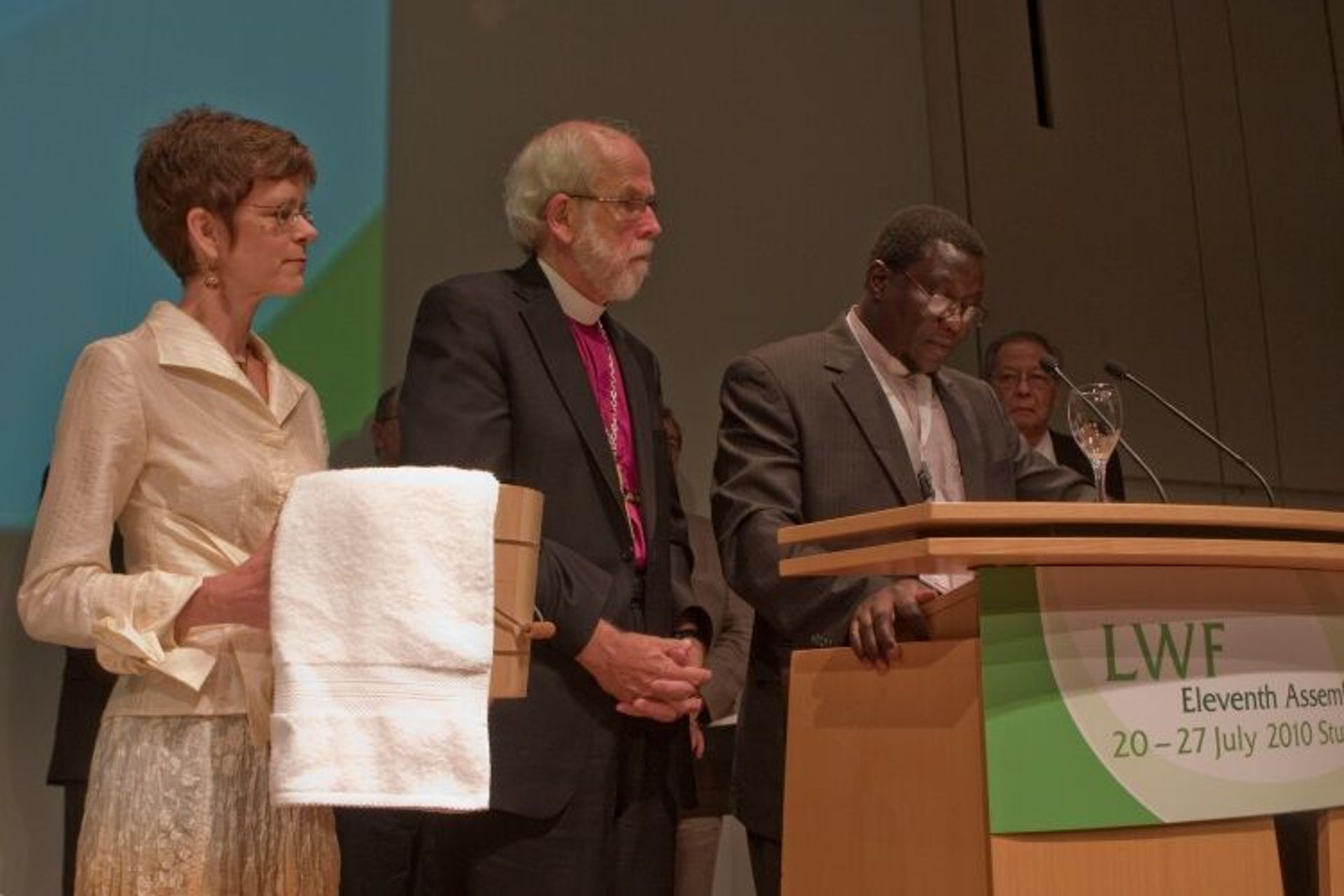 "Give us today our daily bread"
Participants: About 1000 people took part, composed of 360 delegates from the Federation's member churches, ecumenical observers, official visitors, interpreters and translators, stewards, members of the LWF staff and co-opted staff, accredited journalists and volunteers.
Highlights: Pre-assembly meetings were held for women and youth. Several high-ranking ecumenical visitors addressed the Assembly, all praising Lutherans for opportunities to work together and seek greater unity among Christians. Archbishop of Canterbury Dr Rowan Williams delivered the keynote address on the Assembly theme. The Assembly elected Bishop Dr Munib A. Younan of the Evangelical Lutheran Church in Jordan and the Holy Land as the new LWF President and Rev. Martin Junge became the LWF General Secretary.
Mennonites accepted the forgiveness of the Lutheran World Federation for persecution of Anabaptists in the 16th century. The Assembly prayed for healing of memories and reconciliation between Lutherans and Mennonites. It reaffirmed its commitment to indigenous people, and spoke for Dalits and people with disabilities. It also called the churches to assume ethical guidance on foreign debt, economic governance and climate change. It denounced human trafficking and recommended social and educational programs. Five new churches joined the LWF from Asia, bringing the number of LWF member churches to 145 in 79 countries with a membership of over 70 million.