12 May 2017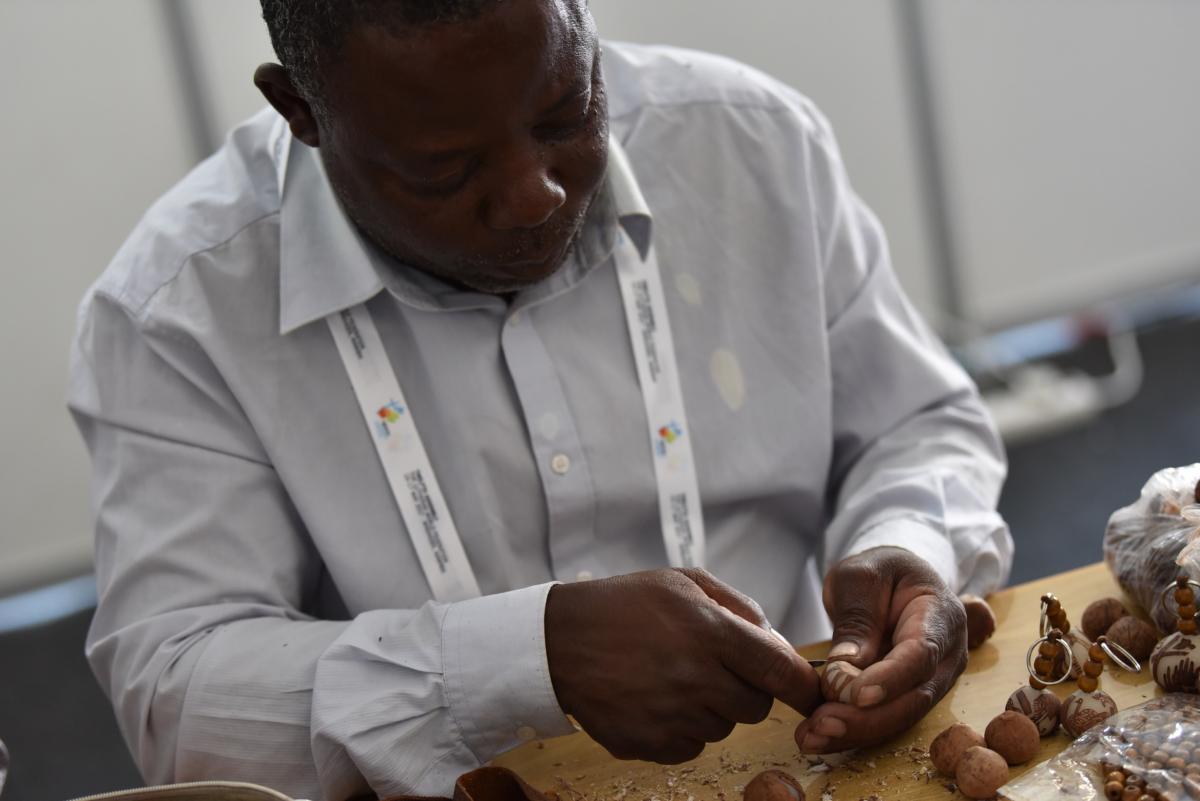 Makalani nuts as gifts
Around the Christuskirche – the Lutheran church in the centre of Windhoek – there are men selling carved Makalani nuts. These men are mostly from Khorixas in the northwestern part of Namibia and are artists in their own right. On the ivory colored kernels of the nut of the Makalani palm trees they carve whatever is "in" with the tourists visiting the church with amazing detail.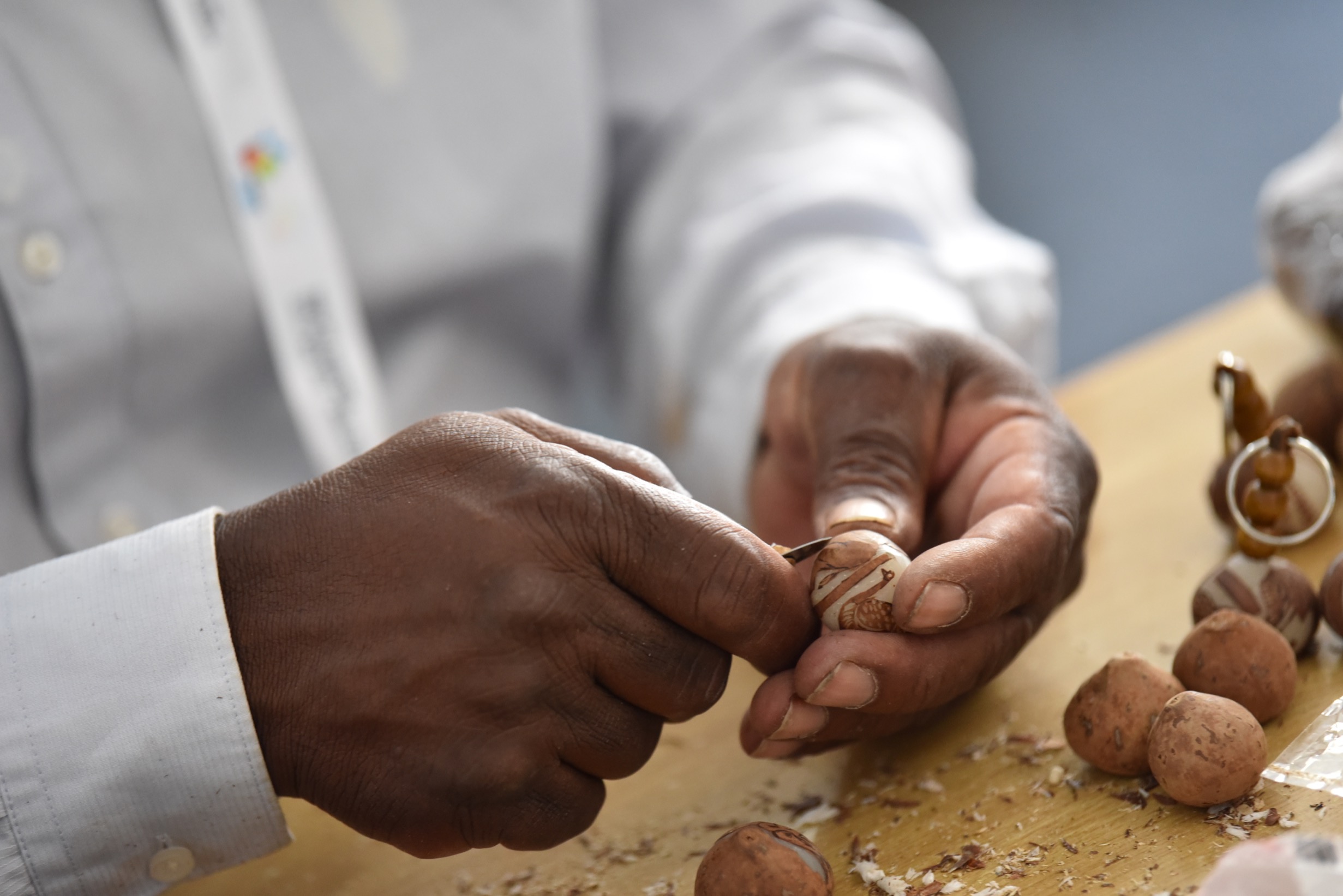 About two years ago, when the preparations for the Twelfth Assembly of the Lutheran World Federation (LWF) started, the Local Assembly Planning Committee (LAPC) negotiated with the artists to carve Makalanis with the emblem and theme of the Assembly. After securing the funds for this project through the local Namibian Lutheran churches they were given the go-ahead to carve 1,000 Makalanis as key holders. They completed this huge task well in time. The carved Makalanis were given to the delegates of the Assembly as a welcoming present from their Namibian hosts. In this way, local artists who try to make ends meet with their art work, directly benefitted from this huge international event.
Bags to remember Namibia
In Otavi – a small town in the north of Namibia – a group of 15 previously disadvantaged women organized themselves to do sewing work and sell their products to earn an income. They run this project by themselves and are only assisted by the Local Economic Development Officer of the local town council. These women between the ages of 40 and 55 are not paid on a regular basis but share their income amongst themselves. That means: no sale, no pay. What makes their work even more important and valuable is that with their earnings they each support a family of about ten. As their income is very irregular everything that exceeds their daily need is saved for times when there is no or a low income.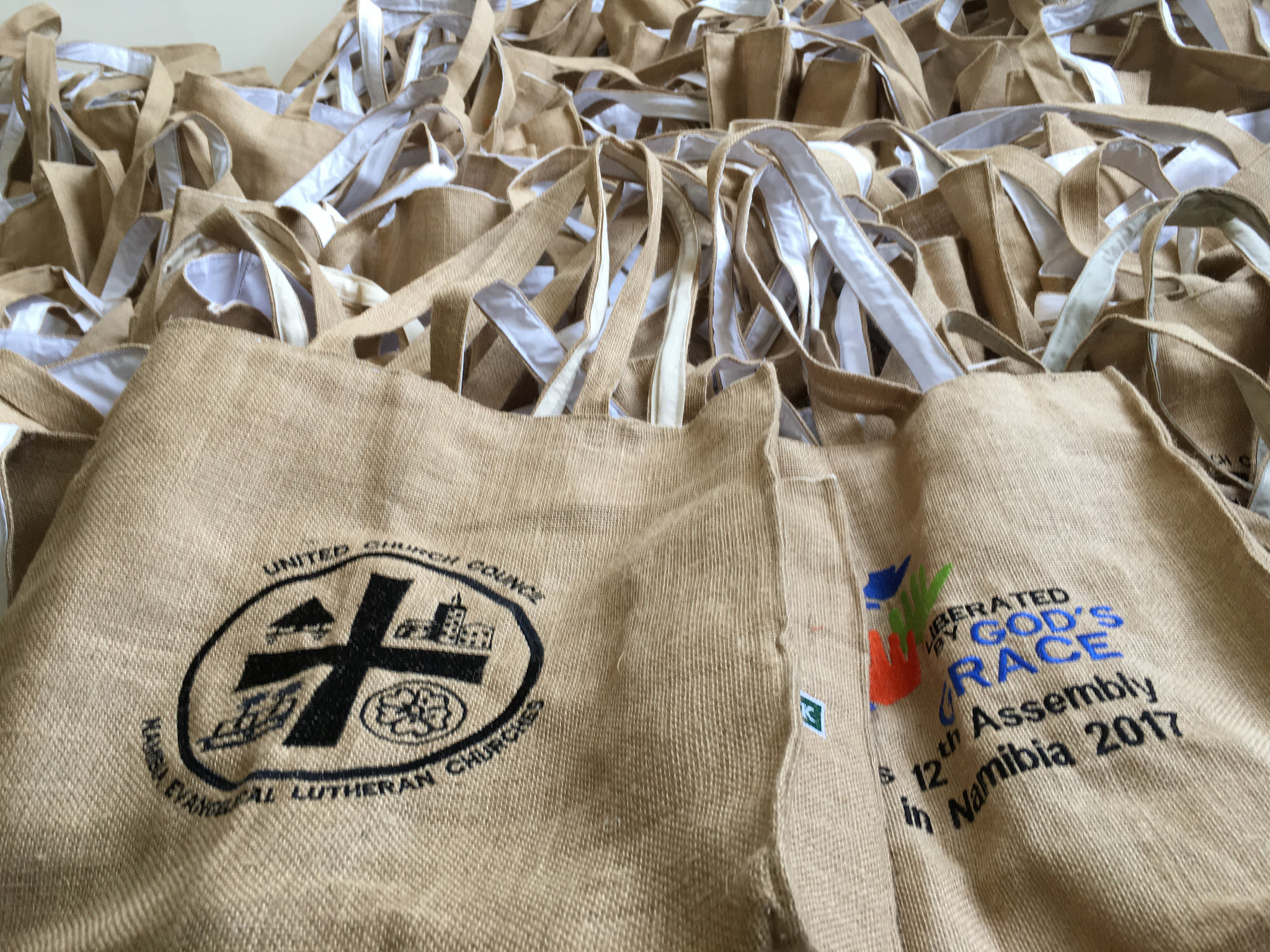 When the preparations for the Twelfth LWF Assembly began, the LAPC contacted various women groups in Namibia to find a group with the capacity to produce hundreds of conference bags for the Assembly delegates and guests. The aim was to enable Namibian small and medium enterprises to benefit financially from the Assembly being hosted in Namibia. LAPC was fortunate to find the Otavi Women in Textile project, and after discussions on various shapes and materials, by the end of 2016 the project was tasked to produce 1,000 bags with embroideries of different logos.
The hope is that the delegates from all over the world will consider this bag as piece of Namibian craft which will always remind them of their stay in Namibia.
Luther Rose from wire and pearls
The Namibian artist Stewart Zveushe worked about a week to produce a colorful "Luther Rose". It is the seal that Luther himself designed to represent his theology.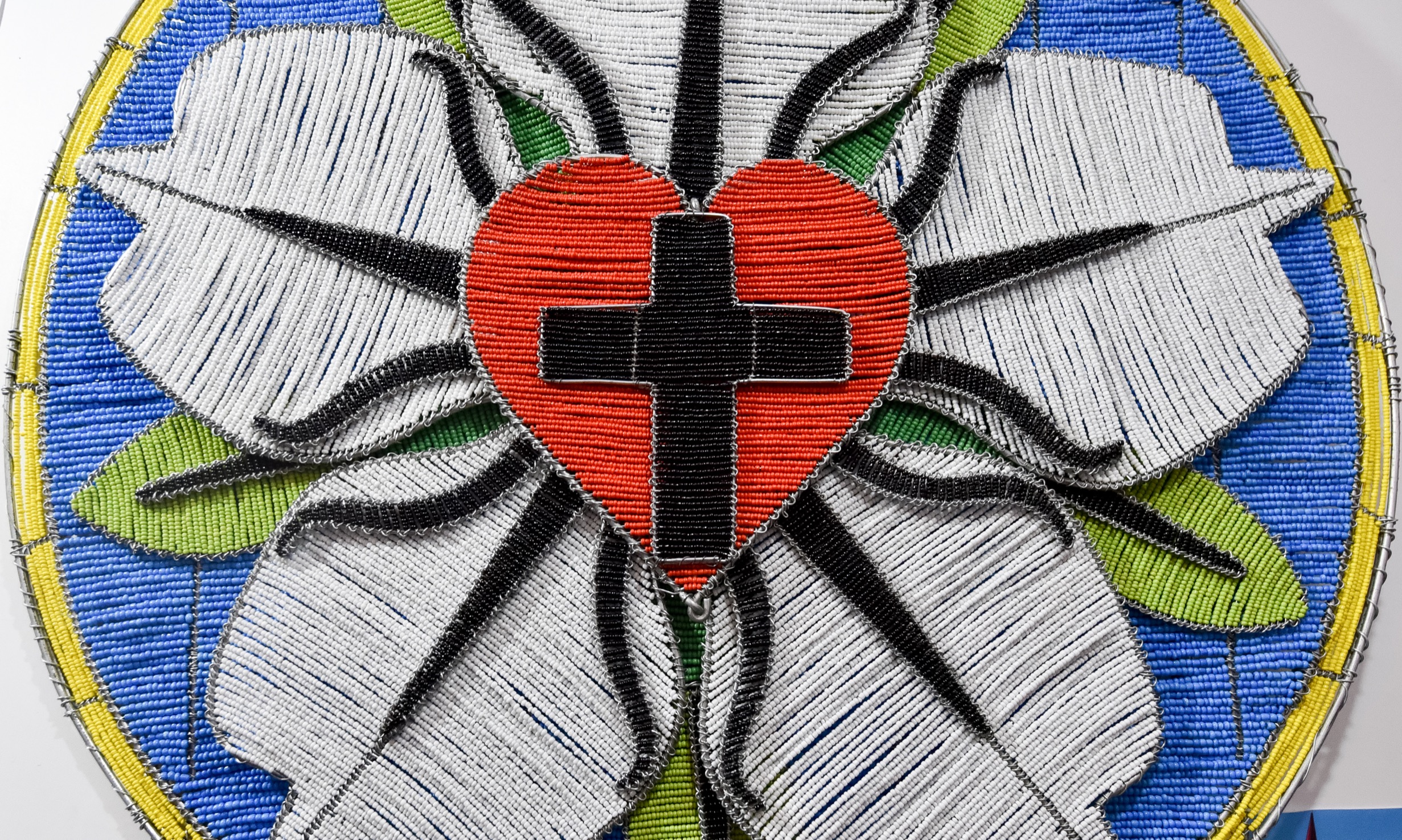 It's shown at the Omatala, a market place, where the Namibian Lutheran churches and Lutheran churches from all parts of the world showcase their projects and artwork.
Erich Hertel, Hartmut Diehl