17 May 2017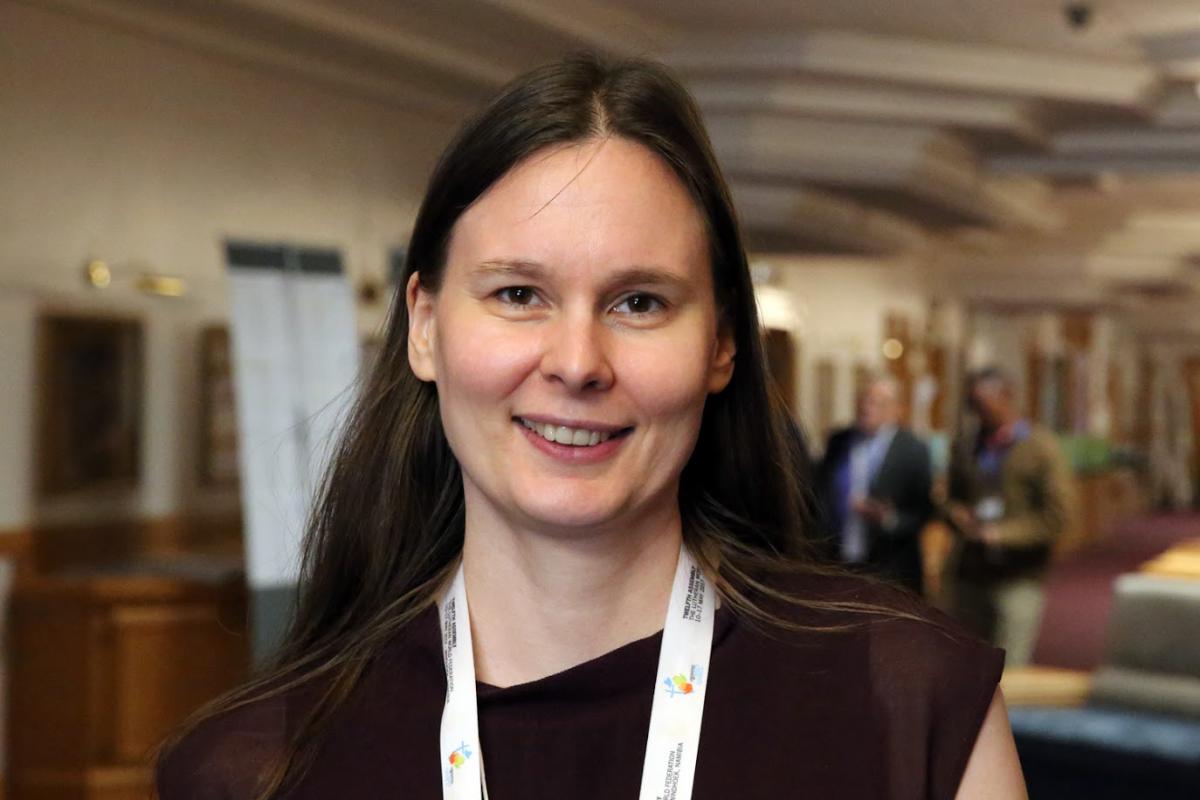 Sub-themes merge in situation of environmental refugees
"If we do not take care of the planet humanity will be destroyed. In order to save humanity we need to take care of creation" says a delegate from the Evangelical Lutheran Church of Finland, Ms Elina Hienonen, when giving her impressions of the Twelfth Lutheran World Federation Assembly held May 10 to 16, 2017 in Windhoek, Namibia.
The Assembly, attended by 800 participants under the theme "Liberated by God's Grace," had three sub-themes: "Salvation — not for sale", "Human beings — not for sale" and "Creation — not for sale."
Hienonen, who advocates for and trains people on environment protection in her country, believes that all the sub-themes were linked to one another since "now we have cases of environmental refugees," she said.
She would take home and share two issues: about gender injustice in the Democratic Republic of Congo as explained by the keynote speaker the eminent Congolese surgeon, Dr Denis Mukwege, and about how the LWF invests money in a sustainable way.
LWF/Elizabeth Lobulu