15 May 2017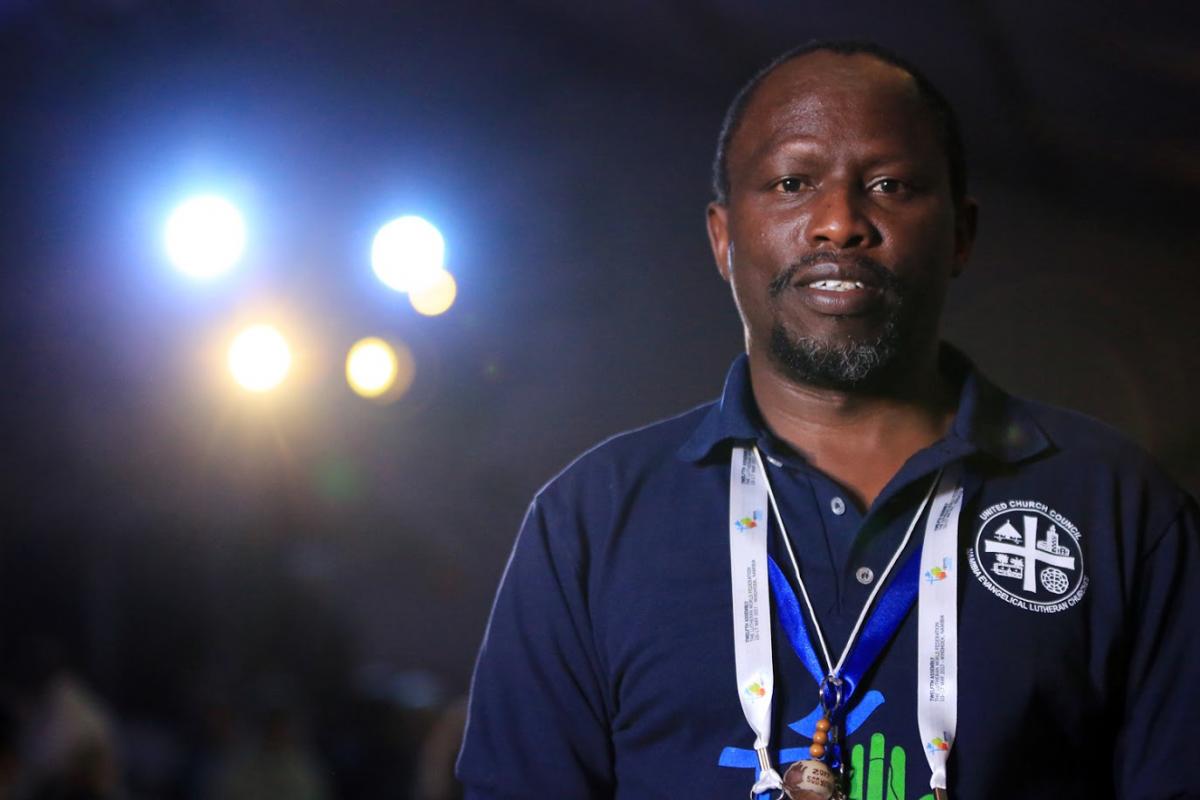 Music and culture at the LWF Assembly in Namibia
"Inculturation—that is, the fusion of Christianity and African traditional values, such as dance and music—is proving that people outside Africa enjoy how the Gospel is spread in this part of the world, according to Seth Mesiaki Ole Sululu from Tanzania.
"As a musician I have observed at the LWF Assembly that there is more to learn. Being part of the Assembly Choir conductors, I am experiencing African music as very rich. Almost every country in Africa has good music but we need to learn from others too as I see the skills through the performance of my friends the conductors. I am humbled to be part of this global event," said Sululu.
Sululu, Lecturer of Music at Tumaini University, Makumira, of Arusha in Tanzania, is a skilled musician who is impressing the congregation meeting at the Assembly chapel in Windhoek, Namibia. He is mesmerizing the audience with his dancing and choir conducting skills. Those in attendance at worship services benefit not only spiritually, but also in their understanding of the African traditional way of worship.
Music Studies
Sululu believes that Lutherans should fuse music with dancing, so that worship becomes live and compelling as both culture and music proclaim the Gospel. He therefore requests that members of the regions take music training seriously so that musicians are helped to know what they are singing.
Being an international language, music unites all races as dancing and singing send messages that can be understood worldwide. "Music is the best driving vehicle of the Gospel," he concludes.
LWF/Mphatso Thole