11 May 2016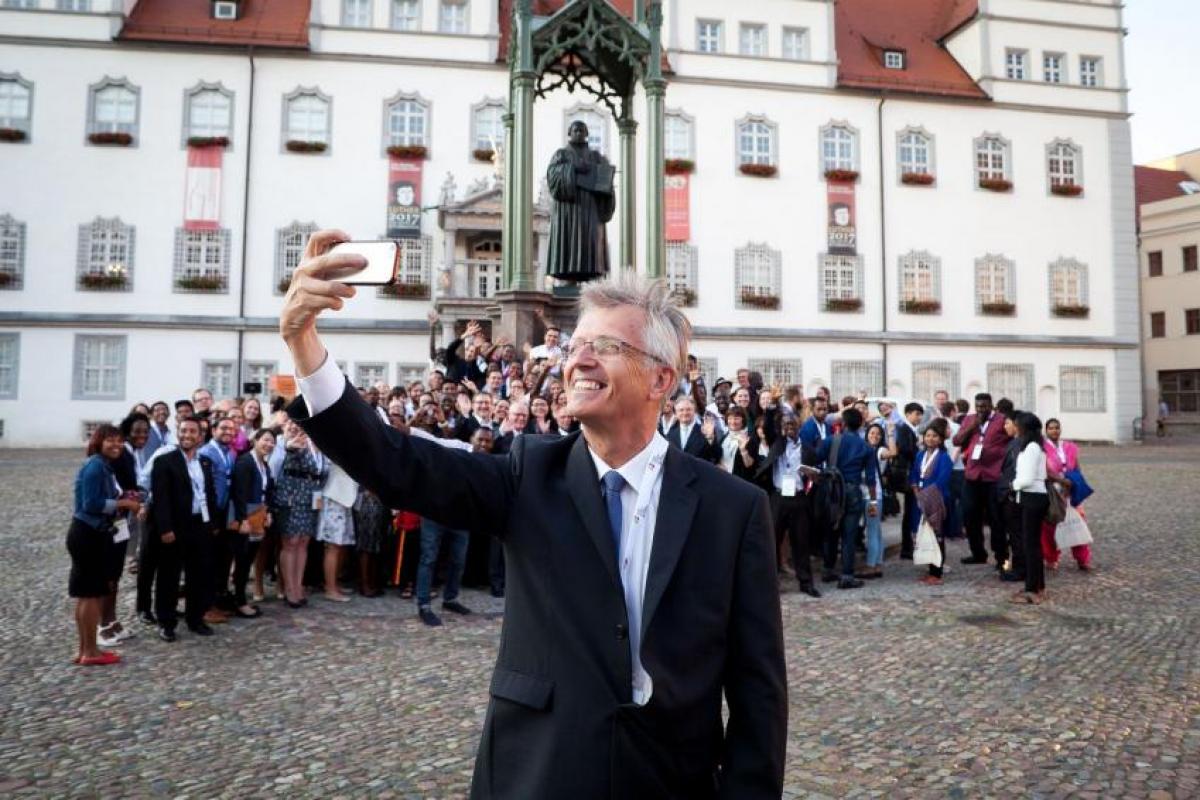 GENEVA, 10 May 2016 (LWI) - A 365-day countdown to The Lutheran World Federation (LWF) Twelfth Assembly kicks off today, with an invitation to member churches to prepare in ways that will make it meaningful and joyful.
It "is your Assembly… it is your task to make it the kind of Assembly that you will remember with joy for a long time," LWF General Secretary Rev. Dr Martin Junge said in a letter to the 145 LWF member churches. 
He said he was excited that the global communion of Lutheran churches was building its vision for the future and making important decisions for the shared journey that would continue beyond the event itself. 
Counting down on social media
Today a countdown started on the Assembly instagram channel. Each day until the assembly one photo will be shared on instagram and other LWF social media platforms.
A dedicated website for the assembly will be launched in the coming weeks. It will host related resources and integrate social media interactivity via Facebook, Instagram and Twitter. Also planned is a preaching contest for young pastors as one way of symbolizing young Martin Luther's emphasis on preaching the word of God as a key foundation for the life of the church. 
It "is your Assembly… it is your task to make it the kind of Assembly that you will remember with joy for a long time."
Three member churches host the assembly
The next assembly will meet 10-16 May 2017 in Windhoek hosted by the three LWF member churches in Namibia. Its theme "Liberated by God's Grace," is connected to the 500th anniversary of the Reformation, which will also be marked at the event. The three "not for sale" sub-themes on salvation, human beings and creation will guide delegates in discerning critical dimensions for church witness in today's world.
Junge reminded churches of the next important steps of nominating delegates and encouraging them to understand important documents for the event such as the Reformation booklets, as well as the Self-understanding of the Lutheran Communion and the LWF Strategy.
He thanked the assembly host churches—Evangelical Lutheran Church in Namibia (ELCIN), Evangelical Lutheran Church in the Republic of Namibia (ELCRN) and the Evangelical Lutheran Church in Namibia (ELCIN-DELK) for their hard work on the many tasks that come with hosting an Assembly. "We are grateful for their love and commitment while preparing to welcome us to their country and among their people."
Up to 800 participants are expected at the Twelfth Assembly including some 370 delegates from the member churches. The highest decision-making body of the LWF normally meets every six years. The Eleventh Assembly was held in July 2010 in Württemberg, Germany, hosted by the Evangelical Lutheran Church in Württemberg.