08 February 2017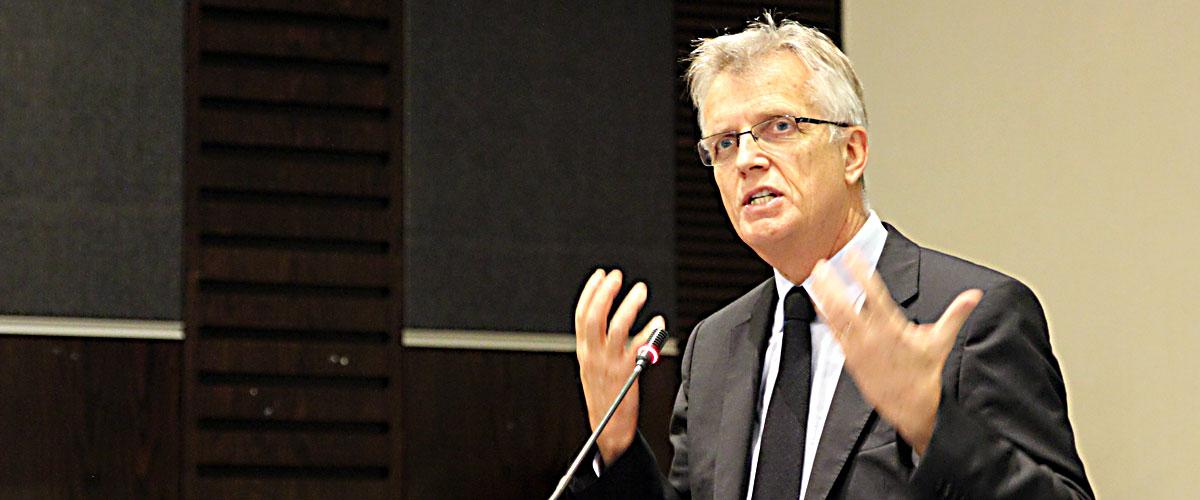 "Let us stand in unity and solidarity, justice and dignity as a communion," said Rev. Dr. Martin Junge, General Secretary of The Lutheran World Federation (LWF) during his address to the Africa Pre-Assembly in Johannesburg.
About 120 people are attending the Pre-Assembly, held in Johannesburg, South Africa, from 6 to 10 February. The Pre-Assembly, constituted by leadership from the 31 member churches of the LWF in Africa Delegates followed the LWF policy of at least 40% women /men and 20% youth in its meetings and governing structures, as well as lay and ordained persons.
Reflecting on the theme of the LWF Twelfth Assembly in Windhoek, "Liberated by God's Grace" he underlined the importance to disseminate the message of grace and freedom in our churches. "To preach about justification by faith alone, leads us to preach about freedom as given by God", he added. Referring to the beginnings of the LWF in 1947 he reminded that service, mission, theology and ecumenism are foundational pillars on which the communion was founded and that remain relevant to date.
Valuable African contributions to the communion
African churches have had a valuable contribution to make to the communion, Junge underlined. It  was with the support of African voices that an understanding of mission being a holistic undertaking of the whole church was received by the LWF at its Assembly in Evian, France, in 1970.
"You reminded us that justification and justice belong together," Junge stated. "And your growth is a source of encouragement to the communion." In 1947, the founding year of the LWF, the Church of Sweden had been the largest church in the communion. Currently the Ethiopian Evangelical Church Mekane Yesus has taken that place.
Celebrating the Reformation in Africa
"After 500 years, the Reformation is today a global citizen – that is why we will be celebrating Reformation Sunday at our Assembly in Windhoek," Junge said. He encouraged that the Reformation anniversary always follows an ecumenical approach. "It is an opportunity to reach out to other denominations", he added. "And Reformation is ongoing – every generation will meet new challenges and the church needs to live with and take up those contemporary challenges."
By Neng'ida Johaness-Lairumbe, LWF ALCINET, edited by the Office for Communication Services