14 May 2017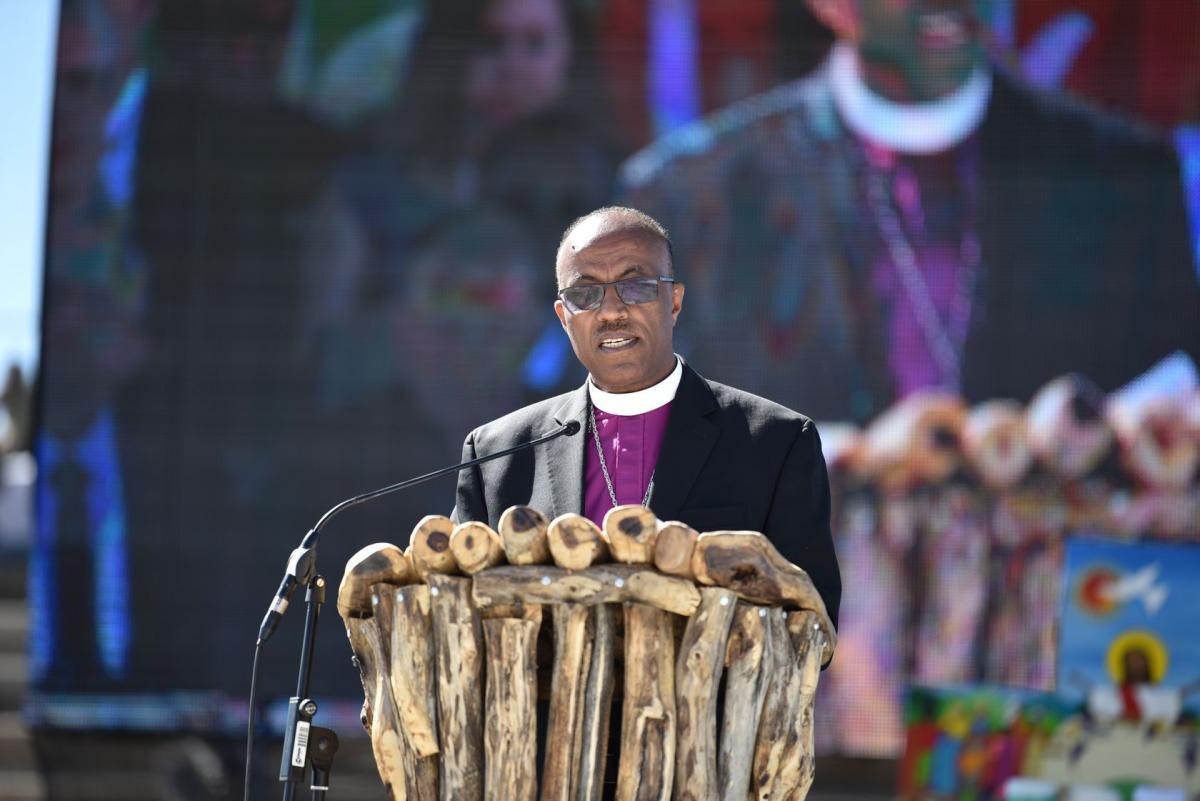 Redeemed from slavery eight times, Onesimos paves way for EECMY
A child born in 1855 in Western Ethiopia and given a name that meant "translator of decrees" became a translator of the Bible instead. The story is one of none other than the Rev. Onesimos Nesib who was taken as a slave eight times before being redeemed by a missionary. Nesib later translated the Bible into Oromo, thus paving the way for founding the Ethiopian Evangelical Church Mekane Yesus (EECMY).
Narrating the story was Rev. Yonas Yigezu Dibisa from EECMY who shared the story with the participants attending the service in Windhoek, Namibia, to commemorate 500 years of Reformation. Dibisa described how Nesib at 14 years of age was kidnapped by slavers and sold eight times under the name Nesib until he was liberated by a Swiss scholar and given to a Swedish missionary as a servant.
The commemoration was part of the 12th LWF Assembly in Windhoek, Namibia, May 10 to 16, which was attended by 800 people representing 145 churches around the world under the theme Liberated by God's Grace.
Dibisa explained that after being liberated Nesib went to a mission school where in 1872 he was baptized and renamed Onesimos Nesib. He went to study theology in Sweden and upon his return he taught at his former school and joined many unsuccessful expeditions to penetrate Oromo land to spread the gospel.
Instead he began work on translating short religious books and later translated the Bible into Oromo. It was in 1889 when a successful mission to Oromo land marked the founding of the EECMY, which has grown to become the largest church in the LWF.
LWF/Elizabeth Lobulu