17 May 2017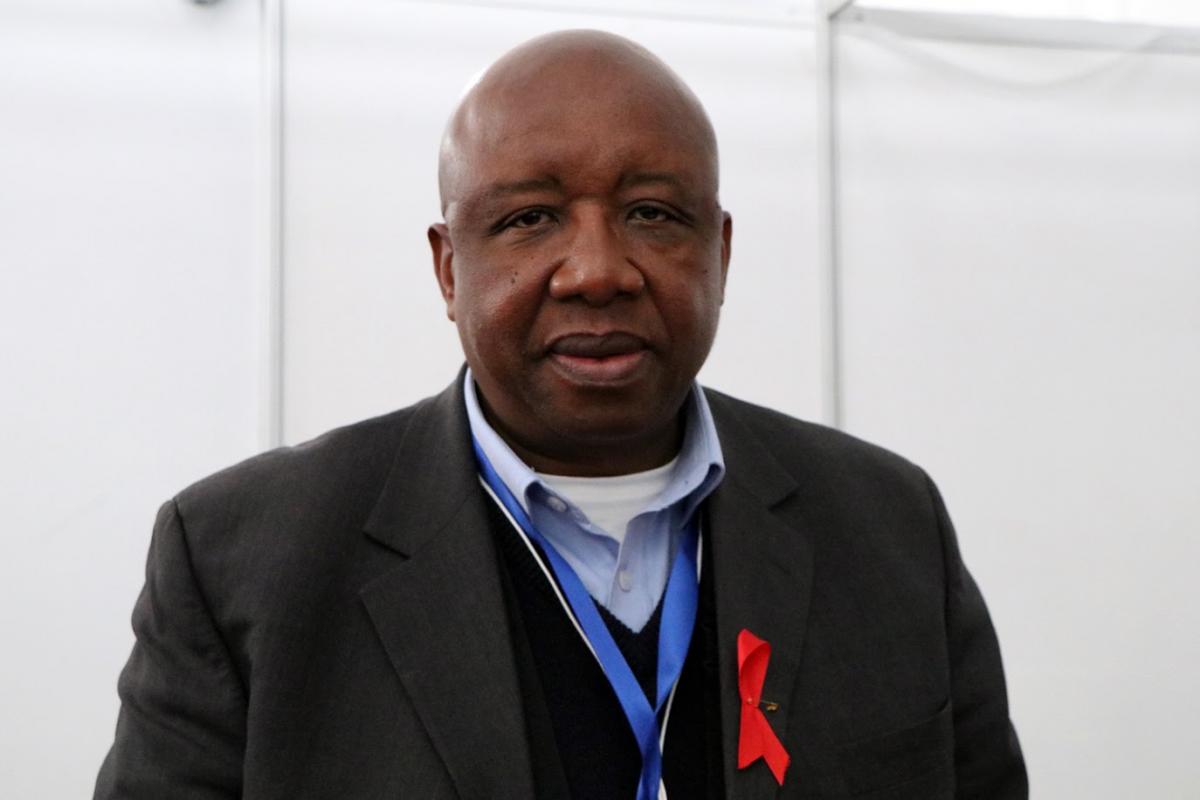 LUCSA Bishop Dr David Tswaedi gives a Southern African perspective on the assembly sub-themes
Bishop Dr David Tswaedi, the Executive Director of the Lutheran Communion in Southern Africa (LUCSA), a sub-region of LWF, has commented on the three sub-themes of the LWF Assembly that the discussions and presentations of the themes were pertinent and relevant, such that they are needed to be discussed not just within the church but also outside.
Bishop Tswaedi made this comment toward the end of the LWF Assembly which took place in Windhoek, Namibia: "People are affected within and outside the church. Therefore, this Assembly provided us with an entry point to know how to understand these themes, how to embolden and realize that there is a human being with a broken soul. We understand that false hopes are raised as untrue information is given by human traffickers and acknowledge that people are left with empty promises," said Bishop Tswaedi.
The Bishop said that he is optimistic that the church in Africa through this Assembly has been rejuvenated and will be proactive in intervening where there is brokenness, as those affected by migration issues are people who have lost hope.
Creation Not For Sale
Bishop Tswaedi said that the Assembly empowered participants to make sure that the church in Africa is able to reach people who are abusing or being abused, particularly on land issues as an example of "Creation Not for Sale."
"When land is taken, poverty is created. Yes, there is setback and pain in many parts of Africa where land is grabbed, but as a church we still have time to re-build and advocate for the marginalized as we can learn from other sub-regions how they are dealing with such issues," Bishop Tswaedi stated.
Human Beings Not For Sale
On the issue of displacement and refugees, the Bishop said that LUCSA is working very hard on two thematic areas: a biblical position on migrants and educating people on the rights of migrants. "LUCSA is very proactive on the topic of displaced people  as we have to biblically teach member churches how to help the refugees and at the same time advocate for their rights."
Legality and desperation of migrants
Tswaedi articulated that it is becoming more difficult not only in South Africa but also other parts of the continent to understand issues of migrants as the system is also being abused and it is sometimes difficult who really needs help, citing the case of a migrant from Mozambique who asked his diocese for support but was already receiving support from the government.
LWF/ Mphatso Thole