14 May 2017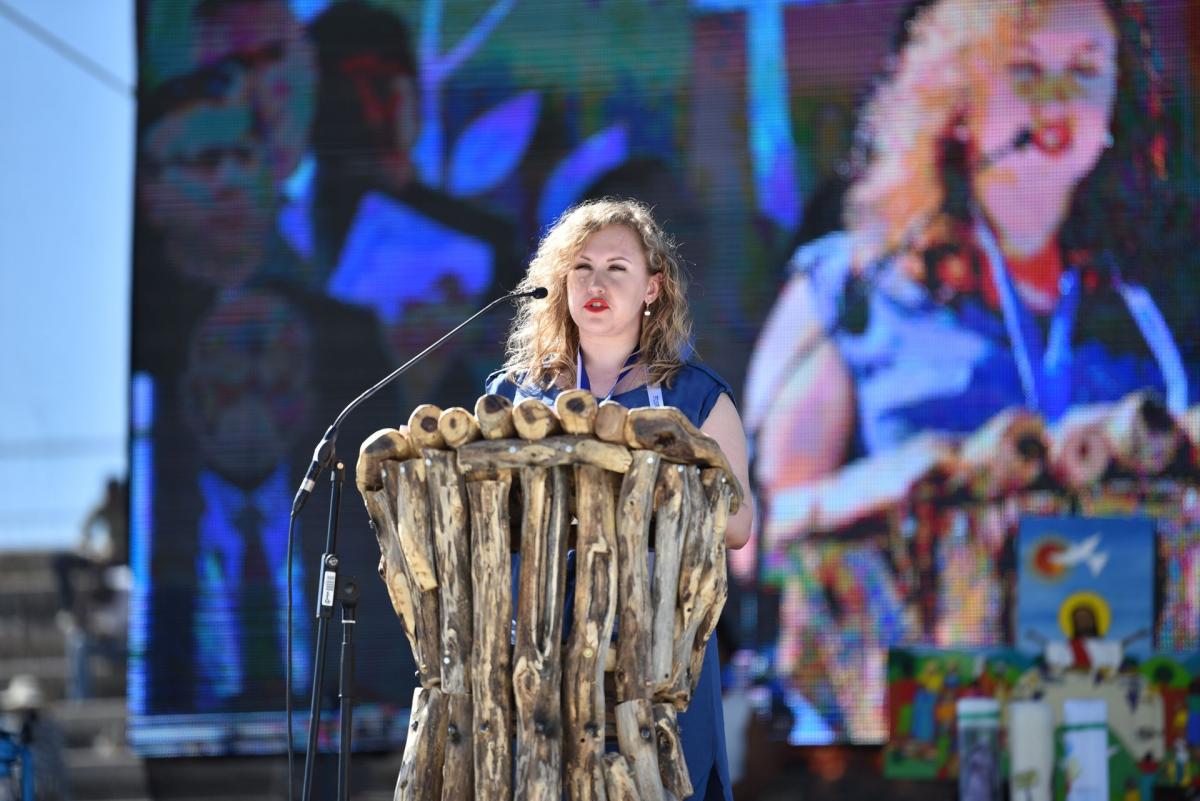 Testimony from the Central Eastern Europe region
A young Russian delegate to the Lutheran World Federation 12th Assembly has testified how her congregation members in St. Petersburg were forced to dismantle their church during World War II and use its wood to heat their bodies during a siege; but now gives thanks for that desperate action.
Vera Tkach, youth director of the Evangelical Lutheran Church in Russia and Other States, was one the young people from the seven regions of the LWF giving testimony in Windhoek Namibia on 13 May at the 10-16 May Assembly.
"We used to have a very beautiful church in St Petersburg in the western part of Russia. It was built by Lutheran settlers who established themselves in St. Petersburg in the 18th century and brought their faith and worship," said Tkach from the Central Eastern Europe region of the LWF.
One of the greatest challenges the church faced in St Petersburg, then called Leningrad, from 1941-1944 under siege by the forces of Nazi Germany fighting the Soviet Union.
Millions of inhabitants of the city faced extreme deprivation during the siege, freezing and starving.
"What would Christians do in such a situation? On the one hand, a magnificent building, a memory of the congregation that used to worship there, and the other, the cold and war from which everyone suffered, believers and atheists, persecuted and persecutors," said Tkach.
The church was dismantled, "so that the wood that was formerly used to construct the building could now be used to light those fires so desperately needed to keep the freezing besieged population alive."
A strong memory of gratitude is left of the building of St Petersburg's church of St Mary now.
"Today we are inspired by the witness of our forefathers and foremothers. It is true we lost a church building. More tragically, so many lives were lost during that horrible siege of your city.
"Yet in giving away the building, we grasped the depth of our faith in the Triune God, who loved the world that he gave his one and only Son, that whoever believes in him shall not perish but have eternal life," said Tkach.
LWF/Peter Kenny