14 May 2017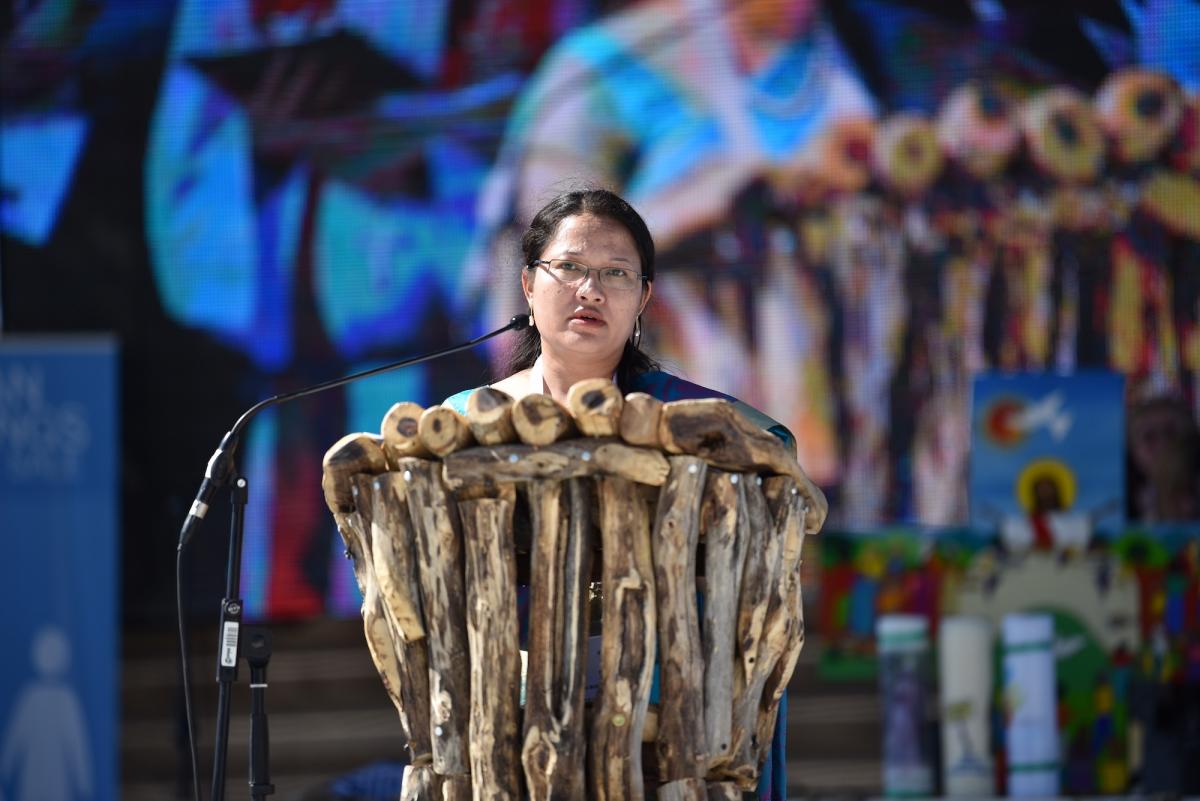 Testimony from the Asia region
"They touched and baptized the untouchables, as human beings made in the image of God," said Ranjita Christie Borgoary from India, delegate at the Twelfth Assembly of The Lutheran World Federation. The NorthernEvangelicalLutheranChurch representative shared a testimony from the Asia region during the Global commemoration of the 500th Anniversary of the Reformation at Sam Nujoma Stadium in Windhoek, Namibia on 14 May. 
In the early 1700s, Heinrich Plütschau and Bartholomäus Ziegenbalg were the first Protestant missionaries to arrive on the Indian sub-continent of Tharagambadi (Tranquebar) from Germany. There they encountered India's caste system.
Dalits, a group in South India who are considered as "untouchables" were often delegated with works that are considered "dirty." The situation was so unthinkable that they had to announce their presence with drums so that others could avoid them, even crossing the street or changing direction. Dalits were banned from full participation in socio-economic life, even in religious practices of the day. 
God's unconditional love prevailed as the two Lutheran missionaries of Tranquebar ignored the cultural and religious discrimination of the Dalits. They approached them as human beings made in the in image of God. "They touched them," said Borgoary. "How else can you baptize without touching him or her?"
The evil of the caste system that made the Dalits untouchable melted away in the light of the Gospel message that all human beings are created in the "Image of God." Equal and precious in God's sight.
"Liberated by God's grace – I hope you will understand what that message means for us in India," said Borgoary. "It has truly set us free."
LWF/Steven Lawrence