11 May 2017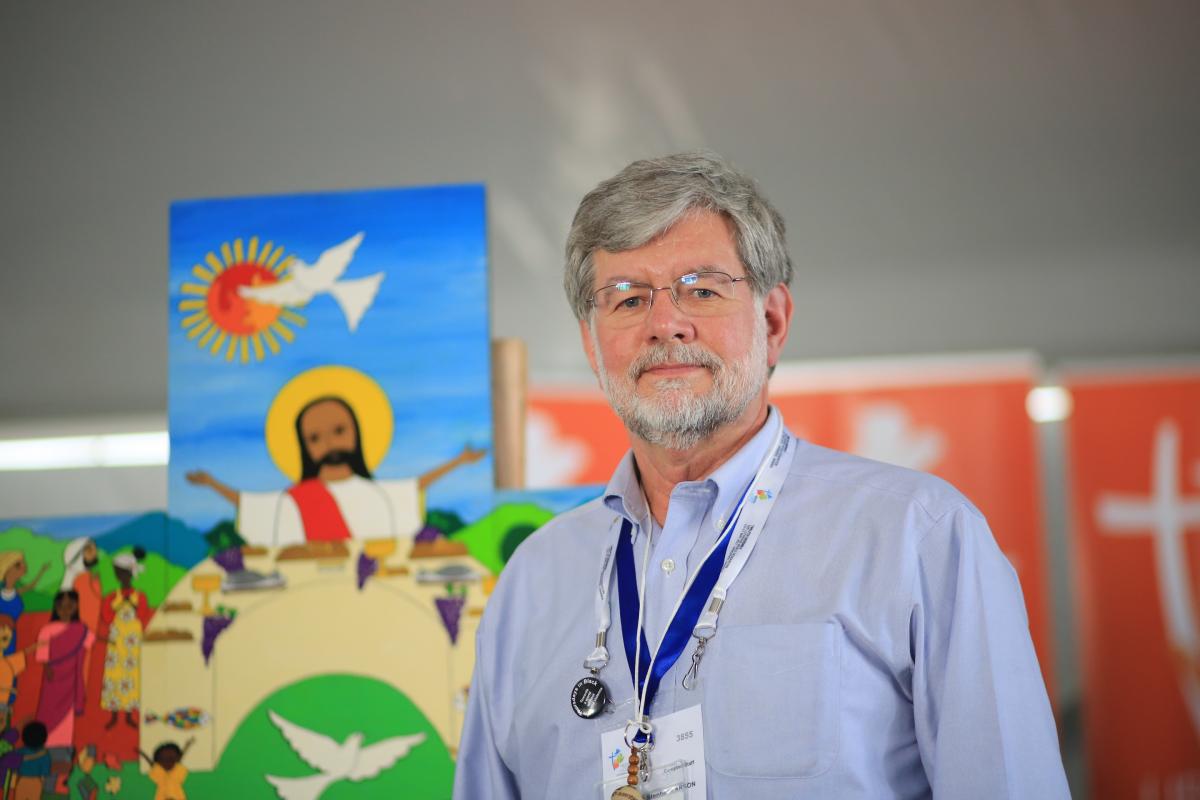 Rev. Stephen Larson on the Worship Life at the Twelfth LWF Assembly
"My hope is people would experience some of the Namibian Lutheran liturgical life and music and bring that home with them," says Rev. Dr Stephen Larson, pastor from the Evangelical Lutheran Church in Canada and chair of the International Worship Planning Committee for the Twelfth Assembly of the Lutheran World Federation.
Larson has been heading up the committee of eight people, pastors and musicians from Tanzania, Hungary, Sweden, Germany, Argentina, Malaysia, Namibia and Canada that has been meeting since March 2015 to plan and organize the worship life of the Assembly. Several consultants from around the world were also brought in to assist in planning and preparations.
The committee brings a diverse set of gifts and experiences, says Larson who also notes that the LWF member churches bring their own experiences to the worship life of the Assembly. "You get all these National Churches coming together, each with fairly different worship practices and styles."
On Sunday, a highlight of the Assembly will be the global commemoration of the 500th anniversary of the Reformation at Sam Nujoma Stadium, with an expected attendance of 10,000 people.
Larson says the experience of planning this particular aspect of the worship life of the Assembly has been an adventure. The committee has been "trying to figure out how to structure a eucharistic liturgy that is visually interesting and yet that allows 10,000 people to intimately engage in the liturgy and the commemorating of the Reformation."
When asked what his hope is for participants to experience through worship at Assembly, Larson talks about the unique liturgy and music that will be lifted up from the African churches.
Throughout all the worship time at the LWF Assembly, Larson hopes participants will experience a taste for African worship life. "I was at church last Sunday in Katutura, Windhoek, where 2,000 people were just packed into benches, singing with such joy and hope; it really was an experience," he says with a smile.
LWF/Trina Gallop