07 February 2017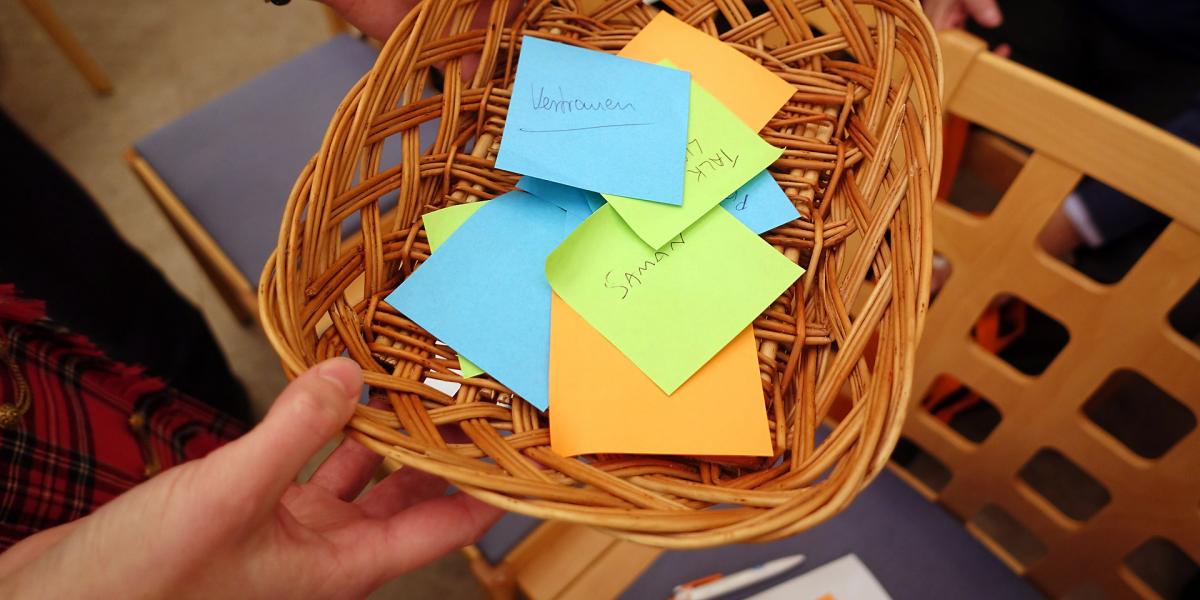 Last week delegates from The Lutheran World Federation (LWF) member churches in Europe met in Höör, Sweden, to prepare for the 12th LWF Assembly and strengthen the communion of churches.  
Looking towards the Assemby and Reformation Anniversary Reformation, participants reflected on their Lutheran identity, looked at the ways in which the churches have witnessed the gospel in different contexts, and envisioned how to continue fulfilling God's mission in society.  Photos: LWF/A. Danielsson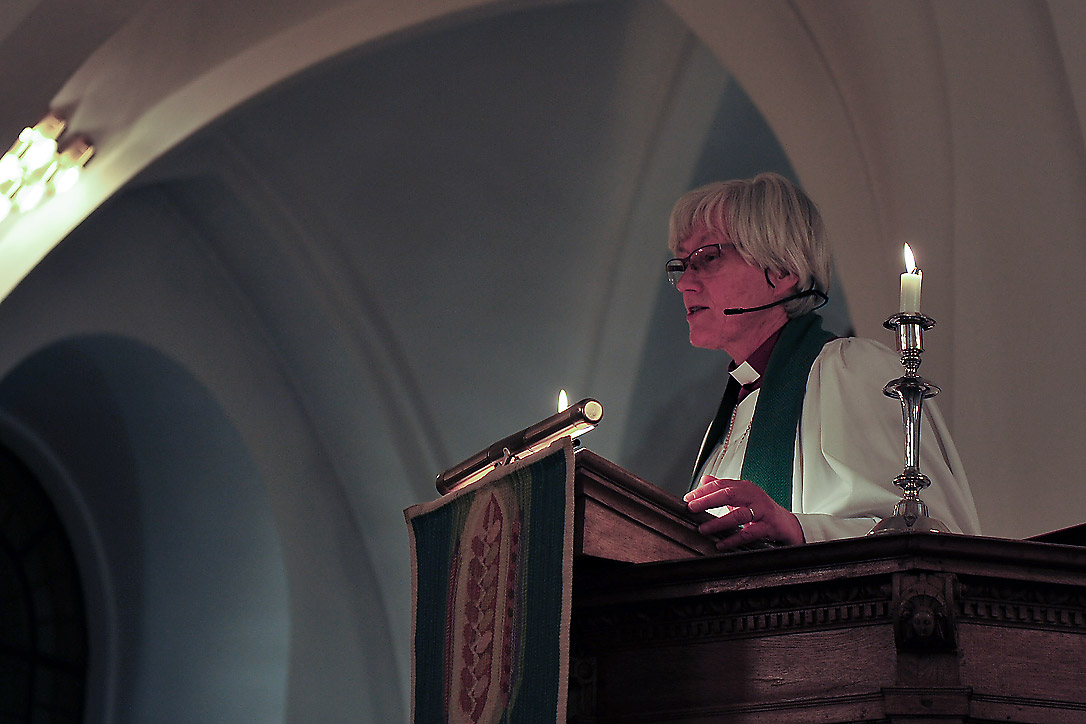 In her sermon during the opening service Church of Sweden Archbishop Antje Jackelén spoke about the theology of glory and the theology of the cross, warning of polarization, populism, protectionism and post-truth.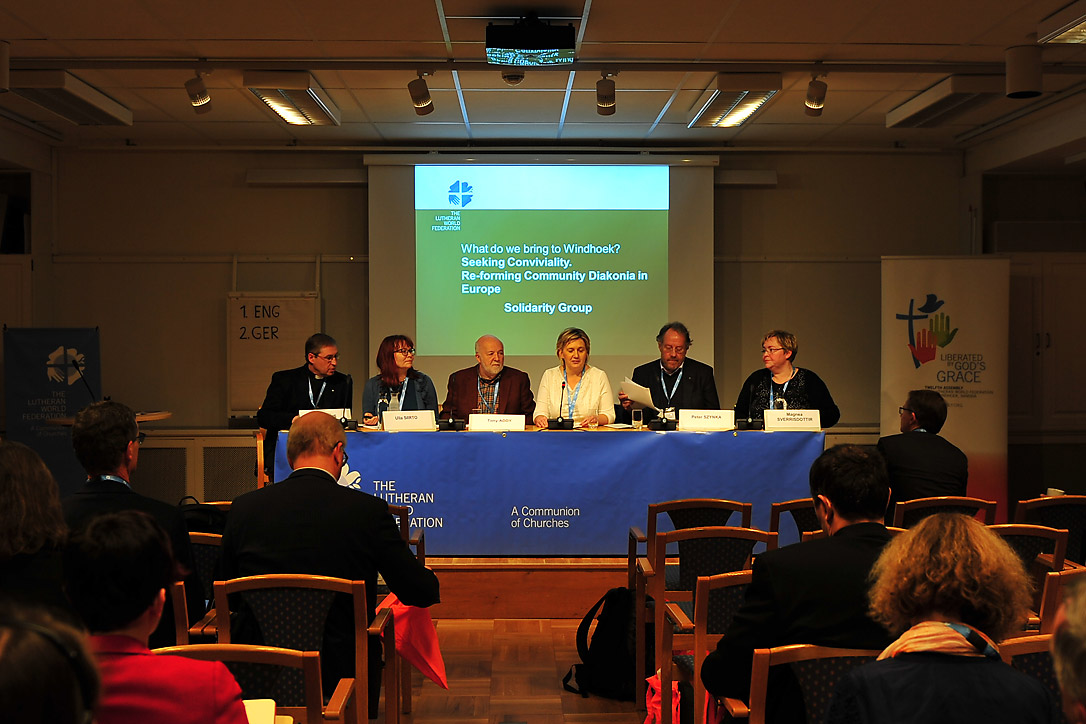 A recent report on diakonia that centers on the concept of conviviality – described as the art of living and working together – was introduced at the Pre-Assembly by the study group that led the conviviality project. LWF Council member Magnea Sverrisdóttir (from right) chaired the session.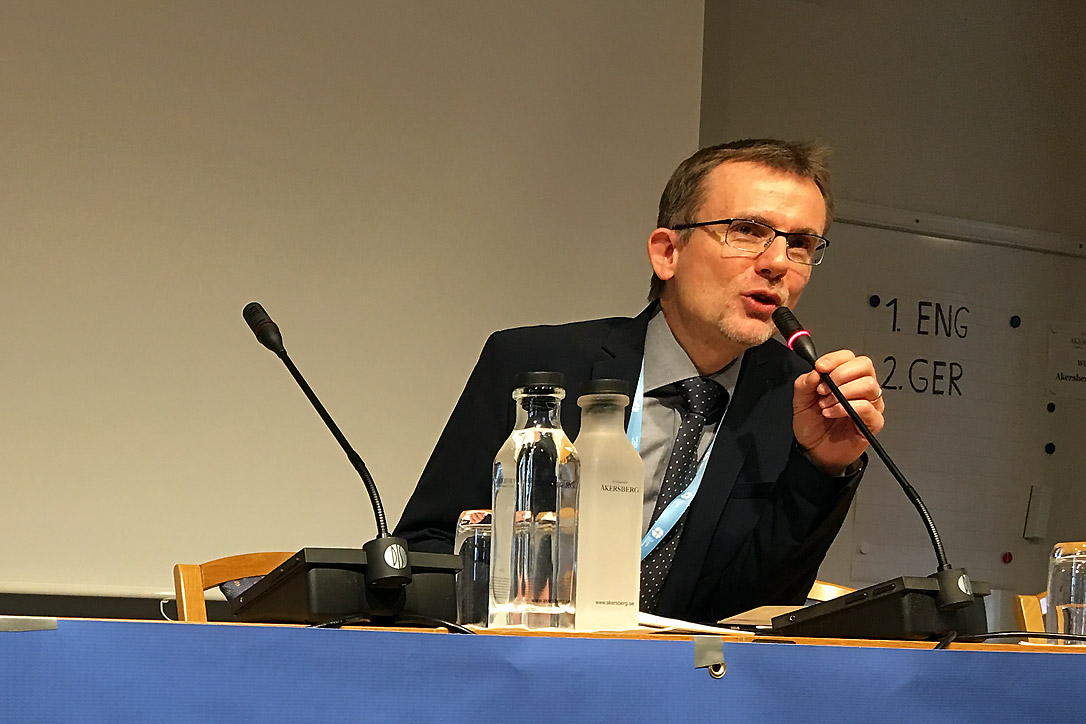 Rev. Dr Ireneusz Lukas, DMD Area Representative for Europe, led the Pre-Assembly.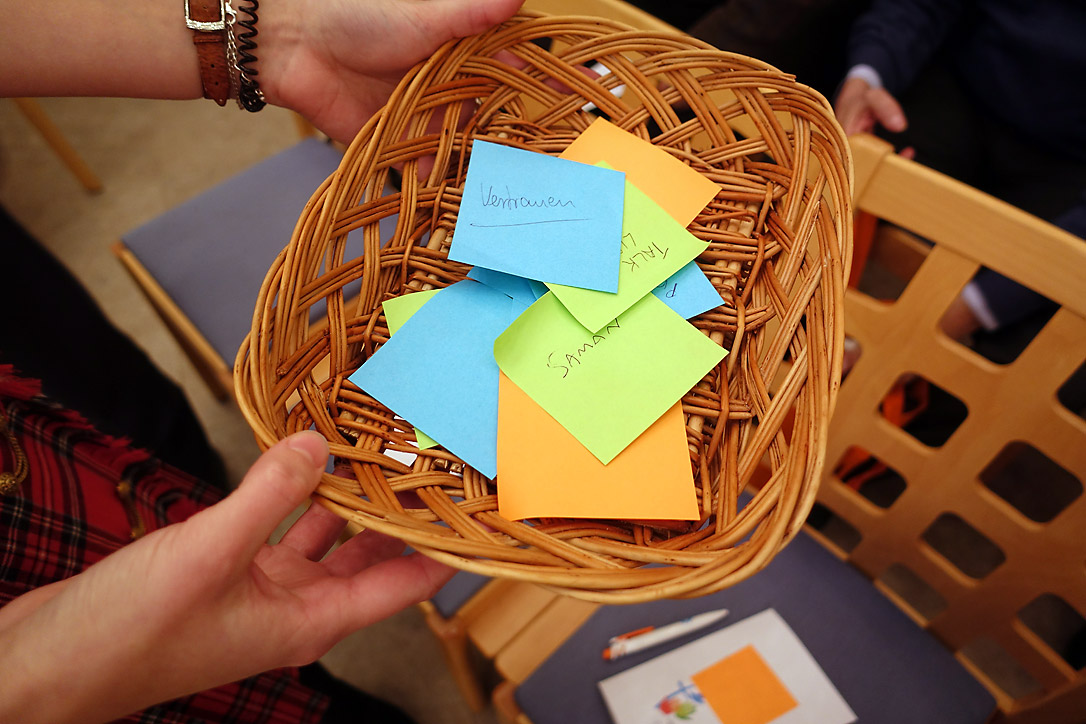 Worship is an important part of the Pre-Assemblies, bringing delegates together to listen to and reflect on the Bible and join in prayer. Morning and evening prayer at the Pre-Assembly focused on the three Assembly sub themes: Salvation – not for sale, Human beings – not for sale and Creation – not for sale.
During morning worship on 2 February Pre-Assembly participants were invited to think of an expression of faith that is important to them. What would be a word that captures an essence of faith for you? Share in a comment or send us a message. #LWFEurope #LWFAssembly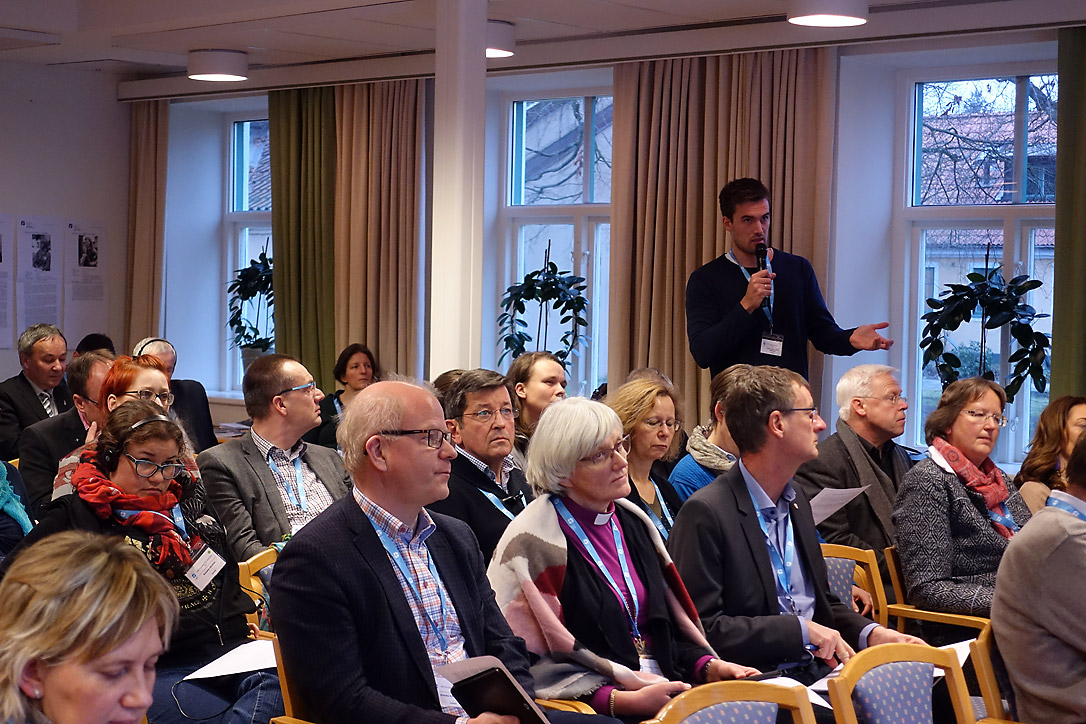 One of the outcomes of the Pre-Assembly is a message that is passed on to the Assembly, offering regional input on the Assembly theme and sub-themes and other matters relevant to the churches in the regions. Simon Kristian Blix Nielsen from Church of Denmark offers a response.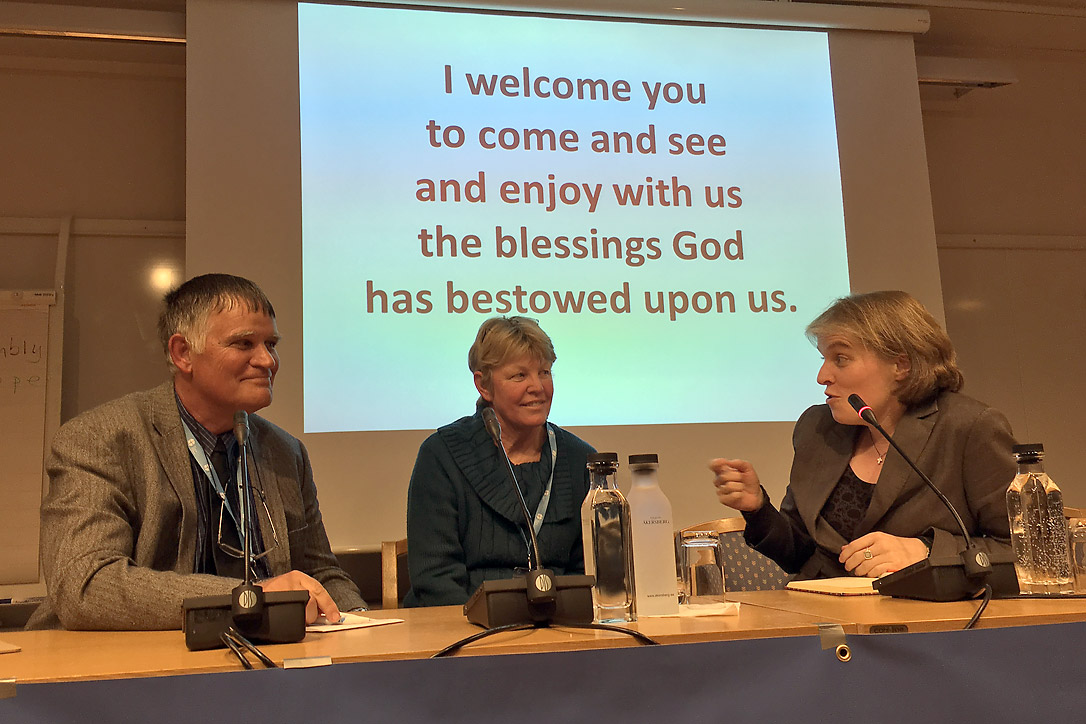 Bishop Burgert Brand of the Evangelical Lutheran Church in Namibia (ELCIN-GELC) and his wife Ute Brand, centre, introduced Namibia to the Pre-Assembly delegates, offering insight into the history of the country and its churches and welcoming all who will visit Namibia in May this year. Rev. Astrid Kleist, right, Germany, moderated the session.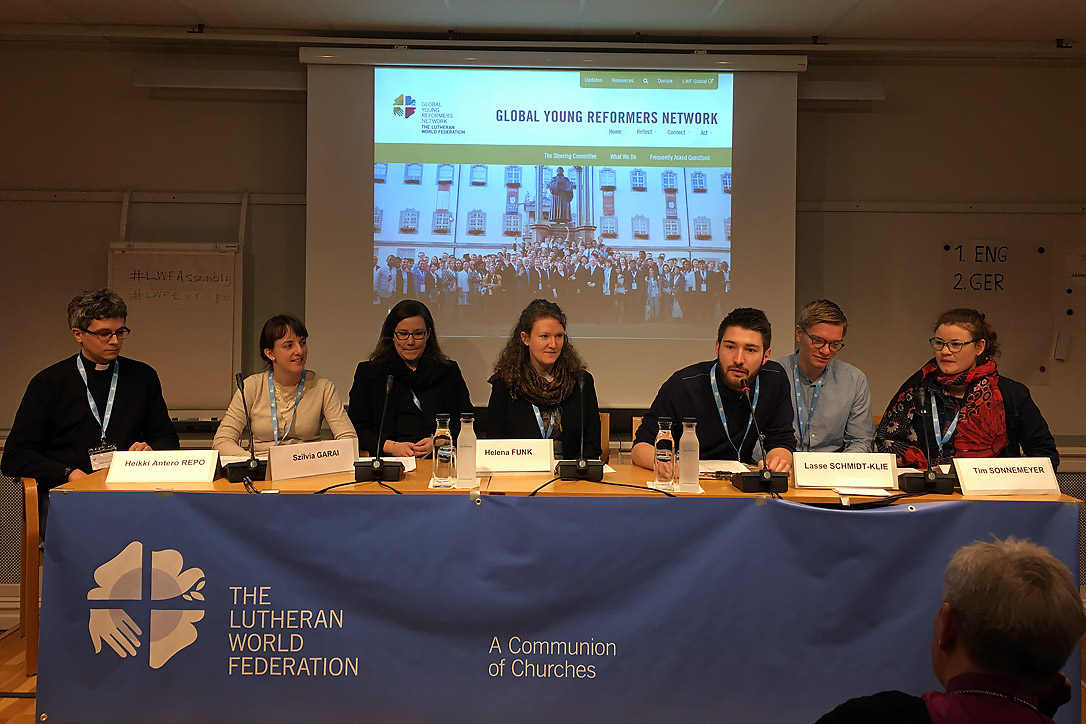 The Global Young Reformers are a lively network, bringing young people from all over the world together. The youth delegates at the Pre-Assembly present their message to the Pre-Assembly.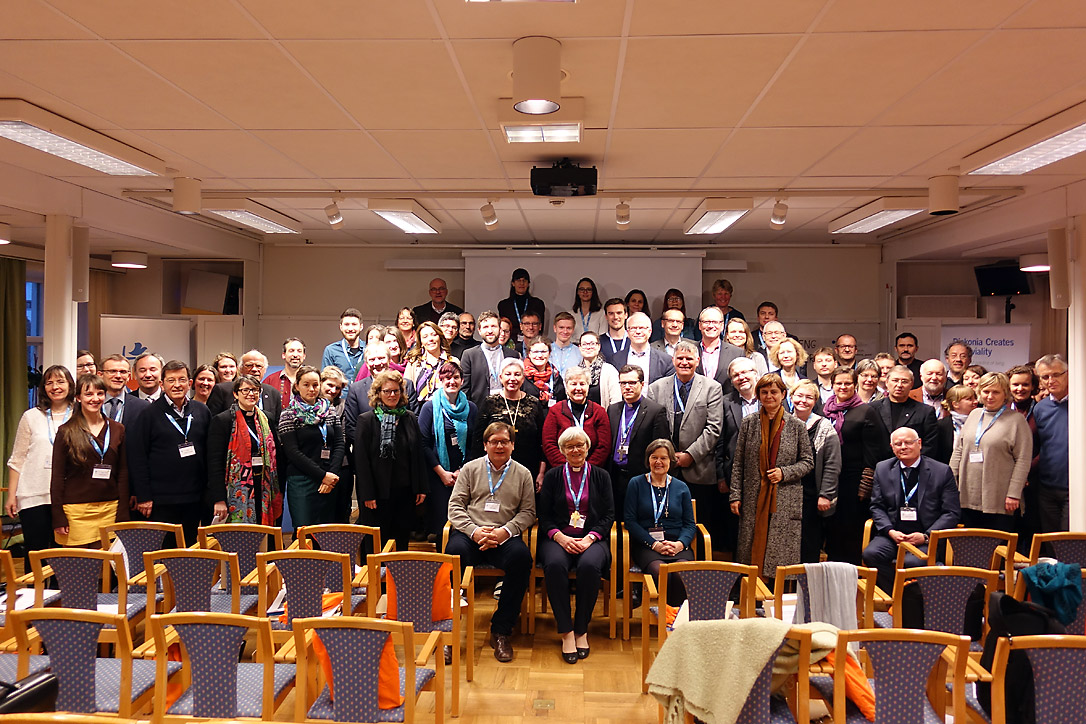 The participants of the European Pre-Assembly in Höör, Sweden, represented LWF member churches in the three European regions: Central Eastern, Central Western and Nordic.